Welcome to Hobvision Technologies
We offer innovative, modern, smart Industrial Automation and IT solutions. We help you build strong Industrial presence for your business by creating a powerful Industrial Automation and IT solution which best suits your needs and helps you in achieving your milestone.
We're passionate about helping businesses improve their production goals and therefore meet all their stakeholder commitment and increase overall return on investment for their projects.
"Manufacturing IT is not something you buy – it is something you do."
Industries we serve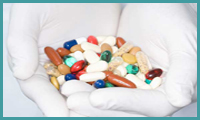 Life Science
Hobvision caters to three different segments under life science namely, Bio-tech, medical devices and pharmaceuticals, read more to know why we are ideal partner in this space.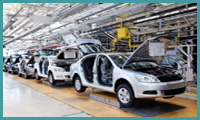 Automotive
Hobvision works with an evolving automotive industry landscape and providing new approaches to automotive manufacturing across the supply chain.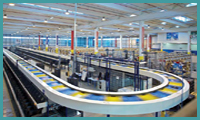 FMCG / CPG
As an expert in the fmcg/cpg industry, we offer a range of solutions specifically for personal care, beauty care and home care products manufacturing that can improve your operation at every point.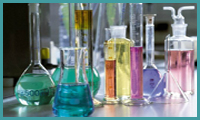 Chemicals
Our expert team of Engineers understand the complexity of the Chemical industry very well, we will help you in mitigating risks involved and help you grow your market share.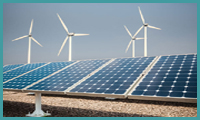 Energy & Power
As a growing startup providing automation solution to Renewable energy, power distribution, power generation and sub-station Automation we provide necessary support to keep our machines running.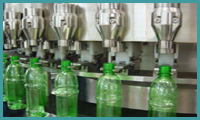 Food & Beverage
Global competition and increasing government regulations and changing customer preferences are forcing food and beverage sector to evolve fast, we help you to make sure all your challenges are met on time.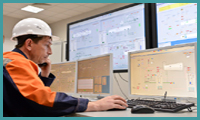 Infra & Utilities
We have implemented many solutions in the environmental air/water quality monitoring, sewage treatment, water treatment etc.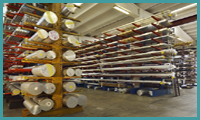 Metals
We are dedicated to offer you the best service with support and updates you can rely on. Do not hesitate to contact us should you have any questions or require assistance.
ShopFloorKonnect – Shop Floor to Top Floor Integration … Made Easy !!!

ShopFloorKonnect gateway provides a simple and secure method to gain access to data from RTUs, PLCs, or any other devices that use the MODBUS / OPC / TCP data protocol. The versatile device is compact and rugged enough for use in applications where space and power are limited and wide ambient temperature swing are possible.


Sneak Peak of ShopfloorKonnect Features

Aggregate Data from Multiple Sources
Independently Configurable Ports
Integration with SCADA
Integration with HMI
Integration with DCS and MES
Option to connect via secure web service
Custom Interface
Enhanced data logging
SEE LIST OF FEATURES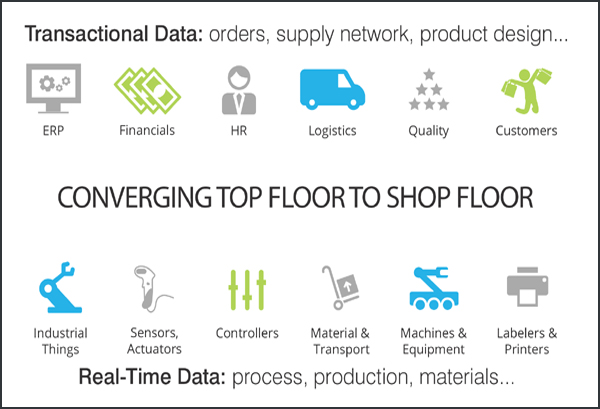 We create value through Technology
Our team helps organizations thrive in the digital era, through a comprehensive portfolio of services and solutions that enable business transformation, improve business efficiency and production throughput.
Smart Manufacturing
Manufacturing operations are increasingly using smart equipment, but the amount of data generated by automation systems, robots, NC machines, PLCs, digital gauges, cameras, sensors, wireless tools and others devices creates islands of data that can't easily be combined and analyzed, creating a challenge that traditional manufacturing systems were simply not designed for.
The Internet of Things (IoT) is changing this dynamic and brings an opportunity to manufacturing companies for creating a steep change in operational innovation and operational excellence. Analysts and industry experts call this opportunity Industry 4.0, Smart Manufacturing, Smart Factory.It all comes down to reaching operational excellence with smart, connected operations.